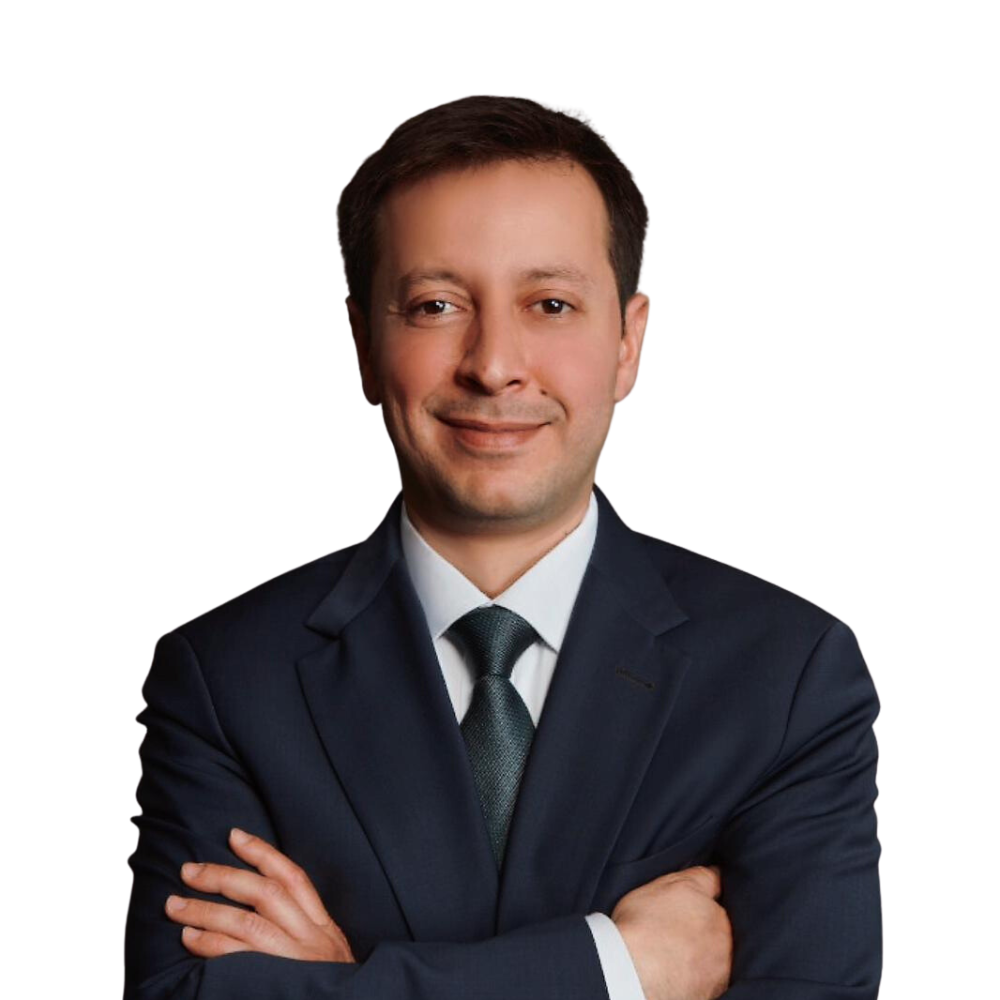 Gürhan is an experienced attorney with 14 years of practice with a focus on dispute resolution. His extensive experience includes a wide range of subjects such as corporate and commercial litigation, commercial and sports arbitration, competition disputes, distributorship and franchise, employment, insurance, IP, shipping, real estate, leasing, administrative and tax law disputes, debt collection, bankruptcy, corporate and white-collar crimes, inheritance, and related disputes.
In addition to dispute resolution, Gürhan has also worked on high-profile M&A deals, energy and infrastructure projects, and general corporate matters. He has advised entrepreneurs, shareholders, and investors in acquisitions, company establishments, due diligence, and contract drafting. His broader perspective from dispute practice is critical when drafting and advising on agreements, corporate resolutions, and legal instruments.
Gürhan advises and represents well-known corporations and world leaders in various sectors, such as automotive manufacturers, banks, construction and infrastructure companies, energy generators, insurance companies, leasing companies, luxury fashion brands, medical device manufacturers, software developers, NPP builders, private equity funds, producer and distributor of industrial security detectors and jewelry machines, Protection and Indemnity (P&I) Clubs and Hull and Machinery (H&M) Underwriters, shipowners and charterers, sports clubs, steel producers, yacht builders, high profile individuals, and executive level employees.
Representative Matters
Representing and advising a Turkish electric power generator, owned before by a French multinational energy generator and distributor and then fully acquired by a Turkish sector leader in 2021, in customs disputes 
Representing a US-based world leader FMCG producer in commercial disputes with its former contractor 
Represented European private equity, invested in the hospitality business, in an ad hoc arbitration under UNCITRAL Arbitration Rules related to disputes arising from shareholders' agreement and in post-arbitral proceedings 
Represented and advised a leading Turkish sports club before FIFA Dispute Resolution Chamber in a dispute with one of its former players
Advised Japanese heavy industry contractors in relation to their investments and infrastructure and power plant building works in Turkey under EPC and FIDIC contracts
Represented a Georgian company, a subsidiary of a US-based oil and gas producer, in its dispute with a Turkish oil producer in relation to the enforcement of an arbitral award rendered under the rules of the American Arbitration Association
Represented a Swiss corporate and trade finance bank against a Turkish borrower, a coal miner and distributor, in its trade finance-related dispute
Represented and advised a Dutch financial institution in its dispute with a Turkish air cargo carrier related to a loan and aircraft pledge agreement
Represented local and foreign shipowners, charterers, Protection & Indemnity Clubs, Hull, and Machinery Underwriters in a variety of shipping disputes, including statutory lien disputes, cargo claims, insurance claims, charter party and bill of lading disputes, employment disputes, as well as piracy-related matters and disputes
Represented and advised financial institutions and shipowners in relation to ship finance transactions before national and international ship registrars 
Practice Areas

Commercial
Corporate
M&A
Arbitration
Education

Galatasaray University, LL.B. 2008
Languages

English
Turkish
French