Practice Areas
Commercial, Corporate, M&A
CBC Law provides legal counsel and guidance to clients on their business decisions and strategies. We assist a wide range of clients, from Turkish SMEs to large funds investing in Turkey, through all stages of corporate development across a broad range of domestic sectors.
We have a long-standing track record of supporting market leaders in Turkey. With particular expertise in media & entertainment, technology, life sciences & healthcare, insurance, reinsurance, agriculture, construction, and real estate, our in-depth sectoral knowledge gives CBC Law a unique insight into the considerations and nuances of a broad range of industries.
With our risk prevention, crisis management, litigation, and white-collar capabilities, we help corporate clients avoid commercial risks in Turkey and litigate effectively when conflict is unavoidable.

With our experienced corporate consultancy team, we work with our clients to provide tailor-made strategic corporate advice, including formations/restructuring, mergers and acquisitions, spin-offs, joint ventures, shareholding structures, board formation, and maintaining statutory books and registrations.

We are accustomed to working with the full range of company stakeholders such as executive teams, general counsels, and international directors of multinationals operating in Turkey, helping businesses to maintain a balance of interests.

We advise on all aspects of sound corporate governance, from internal controls and policies to corporate disclosure and corporate finance, ensuring clients are best placed to realize their business goals in Turkey.

From the COVID-19 pandemic and corporate criminal incidents to data breaches and market crashes, we assist our clients not only in resolving the immediate crisis but also in establishing long-term constructive solutions. This approach ensures our clients minimize their future financial, legal, and reputational harm.

We have significant hands-on experience in solving complex problems in high-profile settings. We have the capability and experience to respond to emergency situations immediately, handling litigation, criminal complaints, injunctions, restraining orders, and take-down applications.

Our lawyers have represented professional services firms, C-suite executives, Turkish conglomerates, subsidiaries of foreign companies in Turkey, and high net-worth individuals in high-stakes matters. We understand how to manage media and public relations and have an extensive and long-standing network of experts in this area with whom we work regularly.

We advise our clients on the full range of both contentious and non-contentious aspects of employment law. Our areas of expertise include managing employment relations, recruitment and termination of employment, day-to-day HR issues, and employment contracts and policies. Additionally, we extend our support to clients dealing with employment claims in Turkish Labour Courts, ensuring they receive sound legal guidance throughout the process.

Employment litigation in Turkey has unique dynamics, and our firm is well-prepared to navigate this terrain. With a strong litigation team, we assist clients in strategizing their cases in the most efficient and result-oriented manner. Our extensive experience includes handling complex discrimination cases, whistleblowing claims, constructive and unfair dismissal disputes, and high-value breach of contract claims. We provide guidance on boardroom disputes and interim injunctions, while also utilizing Alternative Dispute Resolution (ADR) methods like mediation to effectively settle disputes.

Our team has notable expertise in union law and collective bargaining matters. We understand the importance of these aspects in employment relations and work closely with clients to ensure compliance with union regulations and navigate collective bargaining processes. Our lawyers bring valuable experience in negotiating collective agreements and providing guidance on labor rights, union representation, and dispute resolution in the context of union activities. 

At CBC Law, we offer comprehensive legal support for companies undergoing mergers and acquisitions. Our team of experienced lawyers provides expert guidance on every aspect of the transaction, from reviewing and negotiating contracts to preparing due diligence reports and advising on regulatory requirements. Staying up-to-date with the latest trends in the M&A field, we deliver effective legal support that addresses the unique needs of each transaction.

We understand the unique needs of M&A transactions and focuses on meticulous execution and seamless integration. Through proactive due diligence and skilled negotiations, we minimize risks and protect our clients' interests. We facilitate a smooth transition and successful integration, enabling clients to leverage the opportunities arising from M&A transactions.

At CBC Law, our commitment extends beyond legal support to promoting ethical practices and ensuring compliance in M&A transactions. We believe in conducting business with the highest standards of integrity and adherence to regulatory requirements. Our team combines legal expertise with a strong focus on ethics and compliance, offering guidance on responsible deal-making and risk management. We assist clients in navigating complex legal landscapes, ensuring compliance with applicable laws, regulations, and industry standards. By upholding ethical principles throughout the transaction process, we strive to protect our clients' reputation and build trust among stakeholders, contributing to their long-term success.

We represent both debtors and creditors in some of the biggest restructuring and insolvency cases in Turkey. Experience gained from sitting on both sides of the table has proved hugely beneficial to our clients and has given us the commercial, legal, and technical understanding to resolve issues surrounding companies in distress.

Our restructuring and insolvency practices include transactions, planning, counselling, and litigation. Our commercial sense and multidisciplinary approach set us apart in this area of law and the creative and effective solutions we have implemented have enhanced our reputation across many sectors and industries.

We are adept at advising clients to limit the scope of a financial crisis with out-of-court procedures and court proceedings including pre-insolvency procedures and formal insolvency proceedings. We also offer clear advice in connection with the potential types of liabilities of directors and executives of insolvent companies, and from the perspective of commercial, tax, employment, and criminal laws.

CBC Law boasts a preeminent tax practice that encompasses a wide range of services, including planning, investigations, and litigation. With a keen focus on tax advisory, we provide valuable assistance to our clients in areas such as bankruptcy, financial restructuring, insolvency, corporate and partnership tax, risk advisory, transfer pricing, and wealth and private clients. Our team is well-versed in the intricacies of tax laws and regulations, enabling us to offer comprehensive guidance tailored to our clients' specific needs.

We excel in representing international companies involved in complex transfer pricing cases. Our expertise extends to handling tax-related matters arising from customs declaration misinterpretations, tax evasion issues, and tax restructuring. With a comprehensive understanding of international tax frameworks, we navigate cross-border transactions and provide guidance that ensures compliance and maximizes tax efficiencies for our clients.

Our firm offers a comprehensive range of commercial law services, covering various aspects of the field. With in-depth expertise in diverse areas of commercial law, we provide tailored legal solutions to address the unique needs of our clients. From contract negotiation to regulatory compliance and dispute resolution, our experienced team delivers trusted guidance in navigating complex transactions and business operations.

We are a trusted source of legal guidance for a wide range of business transactions. Our experienced team excels in contract drafting and negotiation, structuring partnerships and joint ventures, and advising on commercial agreements. By focusing on protecting our clients' interests at every stage, we provide strategic advice on risk assessment, regulatory compliance, and legal due diligence. Our deep understanding of commercial law empowers businesses to make informed decisions, manage risks effectively, and pursue opportunities with clarity and assurance.

We excel in effective dispute resolution and litigation support in the realm of commercial law. With extensive experience in commercial litigation, arbitration, and alternative dispute resolution methods, our team approaches disputes with a strategic mindset. We work diligently to achieve favorable outcomes for our clients in cases involving contract breaches, business torts, and shareholder conflicts. Through our strong advocacy and resolution-focused strategies, we guide businesses through complex legal issues, safeguard their rights, and ensure efficient resolution of disputes.

At CBC Law, we provide comprehensive e-commerce solutions that empower businesses to thrive in the digital marketplace. With our deep understanding of the ever-evolving e-commerce landscape, we offer expert guidance and strategies to ensure seamless online operations. From a startup to an established brand, our team is well-equipped to navigate the complexities of e-commerce and help you capitalize on the opportunities it presents.

We understand the unique challenges that accompany e-commerce, from data security to regulatory compliance. Our proactive approach to risk management helps safeguard your business and customers, mitigating potential risks such as fraud and cyber threats. Additionally, our experienced team develops tailored strategies to expand your online presence, optimize conversions, and drive revenue. From platform selection to inventory management, we provide end-to-end solutions that empower you to achieve sustainable growth in the competitive e-commerce landscape.

Our e-commerce team offers guidance on contracts, consumer protection laws, data privacy regulations, intellectual property matters, and compliance. From drafting and reviewing agreements to resolving disputes arising from online transactions, we work diligently to protect your business interests and mitigate legal risks. 
Key Contacts
Lale Defne Mete
Managing Partner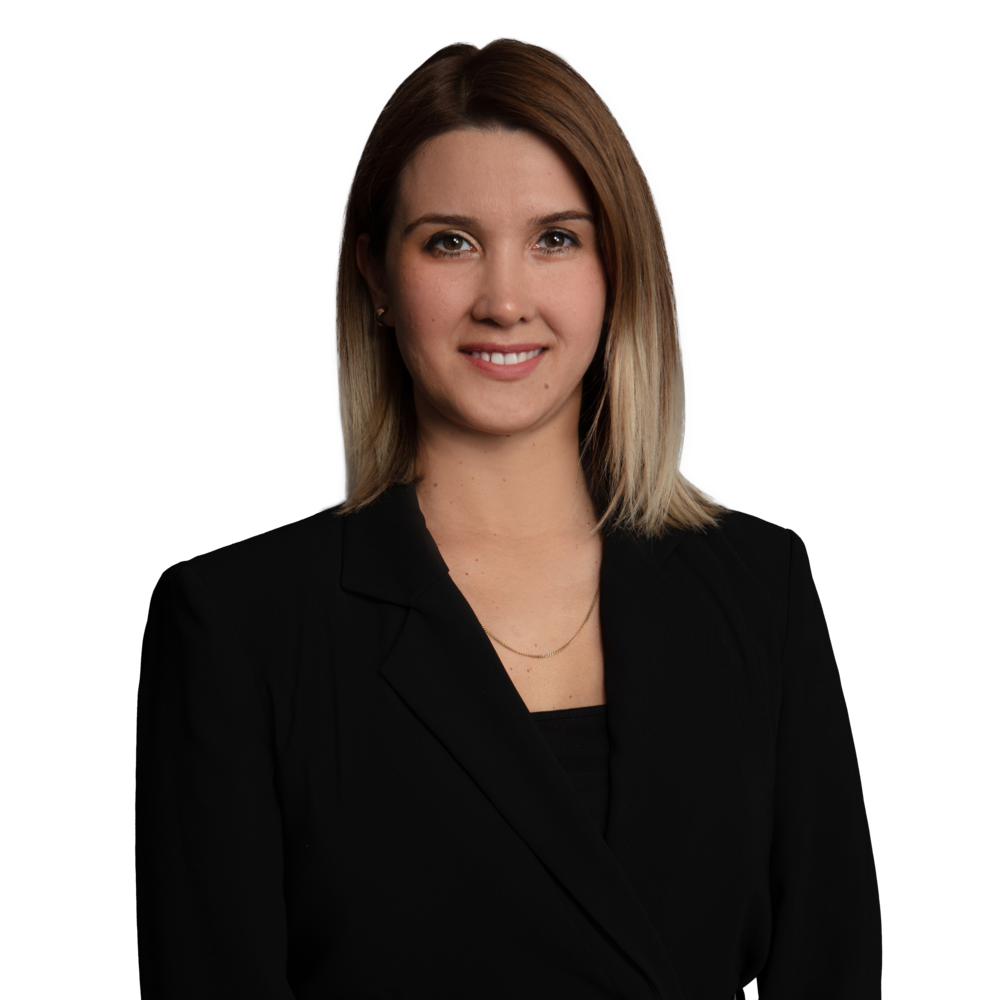 Zeynep İnceer Üçgül
Partner
Other Practices Areas
Explore our expanded range of practice areas, where you can find comprehensive legal services tailored to various aspects of your specific needs.